Three Biggest Reasons Men Love Blowjobs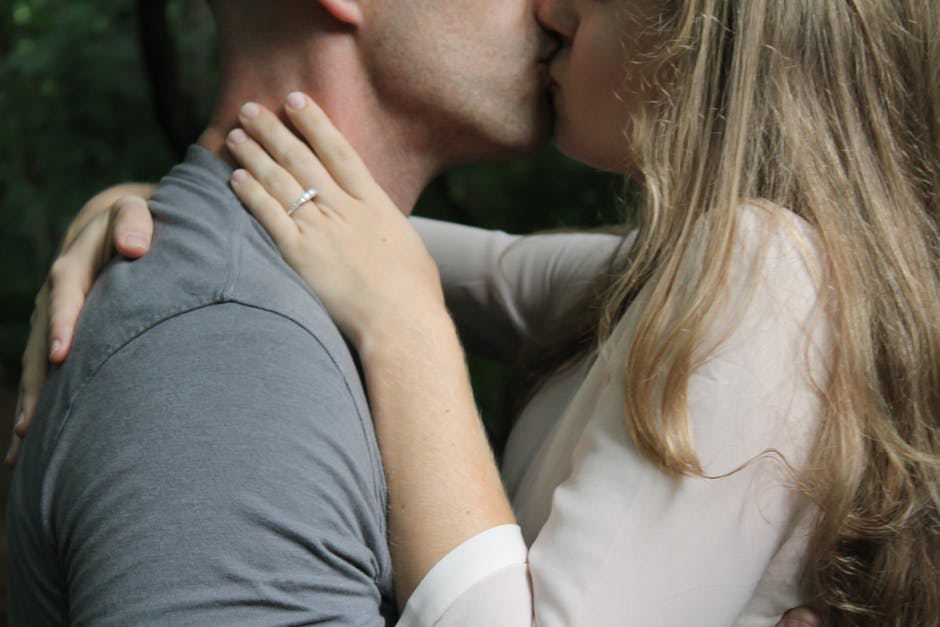 At times, the mundane routine of kissing, hickies, tracing fingers down her spine becomes boring. It is now that men at times hint to their significant others to get more pleasure out of the regular, aka a blowjob. Although the very mention put off many women, some do know that sex is all about giving and reciprocating, and more than just a physical act.
Many women, who are not that enthusiastic about returning the favor often ask as to why men love blowjobs. In this blog, we will help you understand as to why giving head to your partner at times is a good idea.
Why Do Men Love Blowjobs?
The majority of men love blowjobs not because it is an act of submission, or it makes them feel powerful at the moment. They see "receiving head" as a sign of payback for all the things they do for their women, whether it is taking her out shopping or giving some intense cunnilingus.
However, the reason behind a blowjob is not only about dominance and submission; it is usually a bit deeper than most of the women have an idea about.
The Feeling of Vulnerability and Trust
No woman would give head to a person unless they are trustable. During conversations, women have often shared with their friends that they would prefer to have oral with the person instead of intercourse. However, some do hold the view that they cannot give a blowjob to a random stranger, about whom they have no idea.
If there is one thing that most men find intimate with only their partners is giving and receiving oral sex. Many guys have often been asked what they love about blowjobs; the majority of them said that it was a feeling of being wholly accepted by their partner. When guys receive a blowjob from their significant other, it is more about the degree of vulnerability of having their genitals in someone else's mouth.
Apart from the proper sexual intercourse, the two things, which are more intimate, include receiving oral sex from your partner. The sole reason why most men loved blowjobs came down to one big reason, aka acceptance.
A Form of Communication
The majority of men does not open up and communicate their thoughts and feelings, as compared to women during sexual activity. Sex is a form of communication for men as they do not go out and chat with their women friends as their partner does.
Most men and even women tend to forget that sex is more about feeling than just the physical act. It is due to sex sold every second via advertisement and other forms of media. Sex is pleasurable, energizing, and provides a complete rejuvenation to the body and mind. It is more about feelings and creating love.
Although sex is a great feeling regardless of gender or orientation, it is not so if you are not in love with the person during the act. However, with the right partner, a blowjob opens the gates of heaven for men. Many men have reported feelings of being deep connecting with their partner during oral sex, whether only receiving or doing it simultaneously in the famous 69.
The Feelings of Respect and Mutual Connection
One irrefutable fact is that all men love their penises. When a lady is going down on her partner, she is taking what men like the most, aka the root of their manhood. In short, women admire what men have, and like the part of him, that makes him a man.
However, on the flipside, if the woman rejects the man's penis for oral sex, then she is indirectly saying no to his body, and him. It is incredible to see how much emotional connection a simple sexual act has.
In a small poll of around 400 men, 70% of men decided that they would instead feel respected than loved. Women, on the contrary, prefer love to respect. However, this does not alter the fact that everyone loves respect. We define respect as a feeling of admiration, but not worshipping the individual.
The Mutual Connection
As far as sex is concerned, there are two types of energies namely feminine and masculine. It is essential to understand these two in terms of a happy and fulfilling relationship. In simple terms, opposites attract. We all need a Fred or Ginger in our life to enjoy the dance to its full. When it comes to getting some action down there, you would still need a Fred and a Ginger. Once the feminine energy has understood the masculine power, and his need for a connection, petty struggles give way.
The feminine energy gets a source to fulfill her desire to connect emotionally with the man, and the masculine energy feels a mutual connection. When the wishes of both these energies fulfilled, it leads to a relationship one has never experienced before.
The Greatness
Over one-third of men when asked about what they liked about blowjobs had no clue to the answer. Some of the standard responses to this question involved phrases like the brain shutting off, men turning into buckets of happy brain chemicals, and other random thoughts.
There are many self-reported data by what men feel when they are nearing climax during a blowjob. When the brain is flooded with feel-good hormones, the ability to analyze and be self-aware depletes.
The Unending Love
There are many ways for a person to receive and give love including kissing, buying gifts, dinner dates, and touching. Men associate sex with respect, and for women it is different. Sex is a part of how they perceive love from women. However, the one factor that overrules it is trust in the partner.
For a man, if a woman has sex with him regularly, then she loves him and is attracted to him. The masculine energy perceives importance in a woman being attracted to him. When a girl in love gives a head to her partner, Oxytocin is released, which the feel-good chemical is creating the attachment between the man and her to make them think of love.
Summing Up
Thus, if you want to keep the flame in your relationship burning for longer, then connect with the best sexologist in India for the best guidance.