How to Have Long Distance Sex?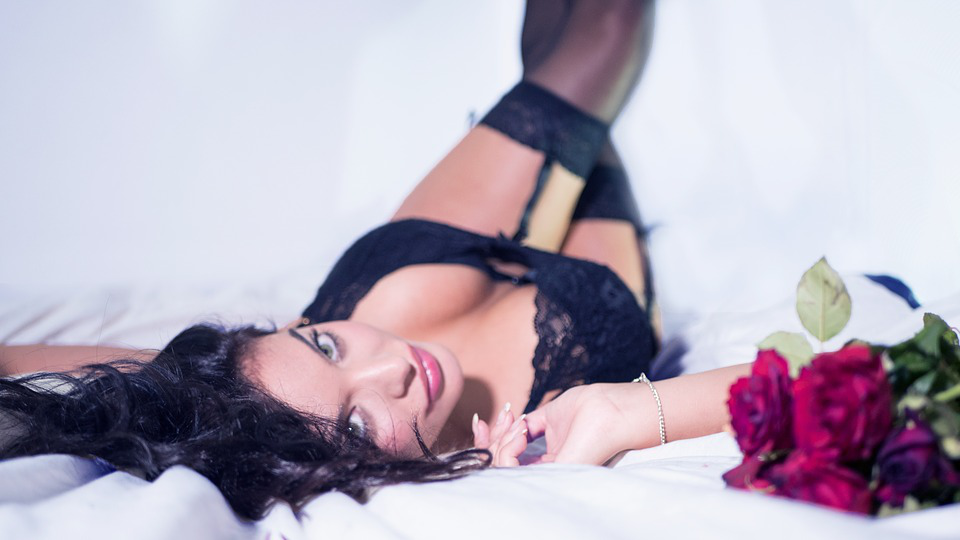 Keeping the "spark" alive in long distance relationships is hard. One has to double the efforts to make it go happy and healthy. Hundreds & thousands of miles between you and your partner make sex an occasional thing. You miss that sensual touch, kiss, hug, and the big O. No matter sex is not the only way to keep the relationship going. But, it is still the best way to boost up your affection. Couples in long-distance relations have to go through a lot to achieve their sexual satisfaction. Moreover, strong and happy relationships do not require sex to grow even stronger. But, that craving keeps the relation growing for long. You feel your partner's absence whenever you feel excited about sexual intercourse. That feeling of satisfaction when your partner touches or kisses in real is unmatchable. Feeling the same in long distance relationship is near to impossible. Still, you can please your sensual organs in your partner's absence, well, thanks to modern technology. The Internet plays the most important role in bridging the gap between two souls living far apart. Your partner is not present in reality, but you can still feel their presence. That is how modern technology sex works, and that is how modern couples fulfill sexual desires. Being side by the side of your partner for the entire day sounds lovely, but for the long distance couples it is not. Staying in touch for the whole time through several communication methods is all these couples have. You do not share the same bed every night, yet feel their presence and sensual touch.
Pleasing your sexual fantasies while talking on the phone sounds crazy, but this is what long-distance couples usually do. And, being creative and wild is the only way you enjoy the same pleasure. These couples take pleasure in long-distance romance by talking and doing those dirty things, alone. Sharing those pleasurable intimate moments while living far away from each other can never match the togetherness for the same. But, it would be enough to satisfy your cravings remotely. Making love on the phone pleases the senses and gives you the feeling of presence as well.
Now, let us talk about the tips that may help you to spice up your lonely nights.
Sexting- Sex Chat
The best way to fire up the sensual feelings in your partner is through sexting. Sending intimate messages related to your partner's sexual interests would help to the highest degree. Those creative messages will spice up the mood and make them erotic in the most pleasurable way. A person conveys their deep naughty thoughts while sexting. Think of the things that your partner loves while making physical love. And, write a message connected to the same. It will surely raise the temperature in their body. Your partner will take it as the starting note to your sexual longing. It is up to you to spice things in the ideal way, the way you both love and appreciate.
Sexting is an art to seduce your partner the way they like. But, one should not rush for everything. Sending numerous messages without even knowing their mood might ruin the feel. Make sure to check their mood before starting the dirty romance game. Or, wait for the replies and find out what they actually desire at that particular time. You have to be creative and passionate about everything your partner says during that sexy phase. Replying to the message with augmented feeling would assist greatly. Create some new sexual phrases and do not repeat the same scenario every time. Your partner might feel bored after a certain period for repeating the same messages all the time.
Talk about the dress you are wearing and undress it at the same time. Ask your partner to follow the same. Touch your sensual spots and let them so the same. You both can feel each other's fingers rolling over your bodies when doing long distance romance. Sending texts about what you need this time will increase their desire as well. Change places, clothes, positions, and toys, if you love to do so. Do not do it in the same place every time. Sexting definitely helps!
Sex on the Phone
Mobile Phones are a gift from technology to the humankind. You can talk for whatever time your heart desires. And, talking dirty on the phone is another way to satisfy your sexual organs. A lot of long-distance couples do the same to please their senses. If only a sex text can do the job, wonder what a sexy voice can do. Sex on the phone is nothing but adding voice to your creative wild words.
It works perfectly well when you are home alone, naked, and in the mood. You can imagine what your partner would be doing with their sexual tools. It is the best time to start role-play and find each other's fantasies. Close your eyes and follow the instructions given by your partner. Undress each other in the best imaginative way, play with your tools, and reach the big O while pleasing every organ in the body.
Video Sex
Video calls are not just for attending professional meetings, right? You can do a lot of things while talking to your special half. Watching your partner naked while sitting miles apart through video chat is pleasurable. You talk face to face, try new positions, places, and dresses while on call. No matter you cannot touch others physically, but the feeling is still the same. You can watch your partner live on the other side, with the same sensual feelings.
Skype, Facetime, and many other applications offer free video calling. Do not wait for longer, connect today, stay naked, be creative, and gratify your senses right away.
Sex Toys
Everybody in the universe is familiar with this term. These toys fill the gap when you do not have your partner by the side. You can buy a special set of toys online to achieve that physical sexual pleasure. You will experience the same satisfaction and movements of your partner with the sex toys. One does not have to do much; these automatic toys perform the same functions as your partner.
In addition, you can get a vibrator, men's sex ring, and the tool of your man's tool shape. Connect with your partner through video call and have the pleasure of physical communication. Sharing intimate moments with your partner is not that complicated now.
The Final Thoughts
There you have it! These tips can spice up your long distance relationship the way you desire. So, do not wait anymore and fire up the temperature with your wild ideas straight away.